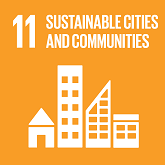 Make cities and human settlements inclusive, safe, resilient and sustainable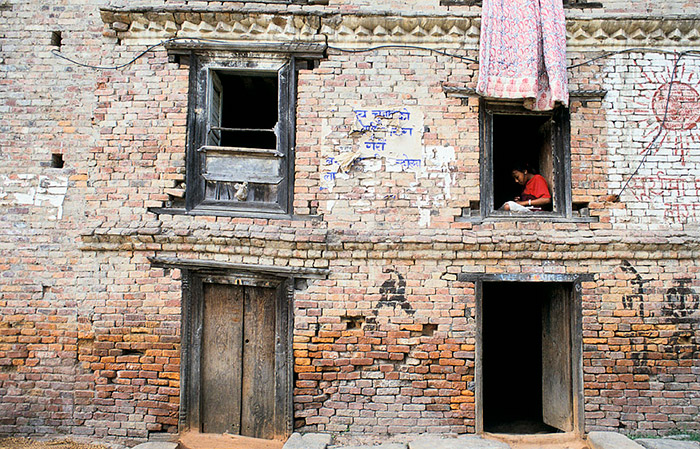 © The World Bank/Curt Carnemark
Over 90 per cent of COVID-19 cases are occurring in urban areas. The pandemic is hitting the most vulnerable the hardest, including the 1 billion residents of the world's densely populated informal settlements and slums. Even before the new coronavirus, rapid urbanization meant that 4 billion people in the world's cities faced worsening air pollution, inadequate infrastructure and services, and unplanned urban sprawl. Safe public transportation, reliable basic services and open public spaces are especially important now to ensure the health and livelihoods of urban dwellers. Successful examples of containing COVID-19 demonstrate the remarkable resilience and adaptability of urban communities in adjusting to new norms. Cities will emerge from the pandemic, but whether they are prepared for the next crisis will depend on how much they can advance data-driven inclusive and sustainable urban development.
---
Global progress has been reversed in reducing the share of slum dwellers, whose vulnerability has been intensified by the pandemic
The impacts of COVID-19 are exacerbating the vulnerability of slum dwellers and those living in informal settlements. Many of these urban residents already suffer from inadequate housing with limited or no access to basic infrastructure and services, including water, sanitation and waste management. Overcrowding of public transportation and limited health-care facilities have had a catastrophic effect on these communities, turning them into epicentres within epicentres. Many urban dwellers in the developing world work in the informal sector and are at high risk of losing their livelihoods as cities lock down.
Concerted efforts by national governments, city authorities and other stakeholders led to a significant decline in the proportion of the urban population living in slums – from 28 per cent in 2000 to 23 per cent in 2014. Alarmingly, that trend has reversed as rapid urbanization outpaces the development of housing, infrastructure and services. The proportion of the urban population living in slums rose to 24 per cent in 2018, or over 1 billion people, due to increases in Northern Africa and Western Asia and sub-Saharan Africa.
Changes in the proportion of urban population living in slums in developing countries, 2000 to 2014 and 2014 to 2018 (percentage)
* Excludes Australia and New Zealand.
---
More public transport is needed in the world's cities
Reliable, accessible and affordable public transportation reduces pollution and traffic and promotes productivity and inclusion. Only half the world's urban population has convenient access to public transportation, according to 2019 data from 610 cities in 95 countries. Access is measured as the share of the population within 500 metres walking distance of low-capacity transport systems (buses and trams) and 1,000 metres distance to high-capacity systems (trains, subways and ferries). In addition, many cities have a high prevalence of informal transport systems, which are often deficient in terms of regularity and safety. A focus on short-term investments in road-based public transport infrastructure can translate into higher access to low-capacity public transport systems.
While the pandemic is ongoing, cities may need to introduce additional safety measures to mitigate the elevated risk of coronavirus transmission in crowded public transport. Global data illustrate the need to enhance access to public transport systems that are well integrated with walking and cycling paths through long-term mobility plans and targeted investments.
---
Beyond the devastation, the pandemic has prompted a positive rethinking of our cities
How we plan and develop our urban areas, infuse infrastructure and services, mitigate risks and respond to the needs of growing populations determines the long-term prosperity of cities and their people. Over the period 1990 to 2015, most urban areas recorded a general increase in the amount of built-up area per person – that is, the physical expansion of cities was faster than their rates of population growth – according to 2019 data from a representative global sample of 755 cities from 95 countries. In some cities, this rapid expansion reflects unplanned urban sprawl, making the delivery of services more costly and inefficient. On average, all regions except for sub-Saharan Africa and Eastern and South-Eastern Asia recorded a consistent increase in the built-up area per capita.
The pandemic has made it clear that urban planning is crucial for better public health and for mitigating people's vulnerabilities to other hazards, such as natural disasters. As of May 2020, 154 countries have some form of national urban plan. Many national and city governments are now revisiting those plans to help prevent the next pandemic.
Built-up area per capita, 2000 and 2015 (square metres per person)
---
Open public spaces in the world's cities promote health and productivity, but access is often limited
With cities on lockdown, open public spaces are even more in demand. As with public transport, equitable access to open and public spaces contributes to enhanced productivity and health. In particular, open spaces as places of commerce are critical to the informal economy, which many people depend on for their livelihoods.
The share of land allocated to streets and open spaces averaged only about 16 per cent globally, according to 2019 data from 610 cities in 95 countries. Of this combined share, streets accounted for about three times as much urban land as open public spaces, such as parks and riverfronts. In terms of access, the share of the population that can access open public spaces (within 400 metres walking distance along a street network) averaged 46.7 per cent. Wide disparities in access are observed across regions, ranging from 26.8 per cent in Eastern and South-Eastern Asia to 78 per cent in Australia and New Zealand. Within countries, smaller cities consistently recorded higher levels of access than large cities.
Proportion of population within 400 metres walking distance to open public spaces, 2019 (percentage)
---
Clearer skies over some of the world's most polluted cities provide a glimpse of what could be
In 2016, 9 in 10 people living in urban areas worldwide were breathing air that did not meet the World Health Organization air quality guidelines value for particulate matter (PM2.5). That same year, more than half the world's urban population was exposed to air pollution levels at least 2.5 times above that value. Half the world's urban population also experienced an increase in particulate matter and a worsening of air quality from 2010 to 2016.
Globally, ambient air pollution is estimated to have caused 4.2 million premature deaths in 2016. In some cities, the lockdowns in response to COVID-19 have significantly lowered certain air pollutants due to the closing of factories and the reduction in the number of cars on the road. However, that improvement is likely to be only a temporary reprieve from a long-term unhealthy situation. Once the lockdowns ease, air pollution will climb back to pre-pandemic levels, as already demonstrated in some countries. It is entirely possible that these levels may worsen due to the relaxation or lifting of environmental laws and standards during the pandemic or during the post-pandemic phase to stimulate economic growth. Together, the United Nations and Governments have a major role to play in ensuring that does not happen.
---