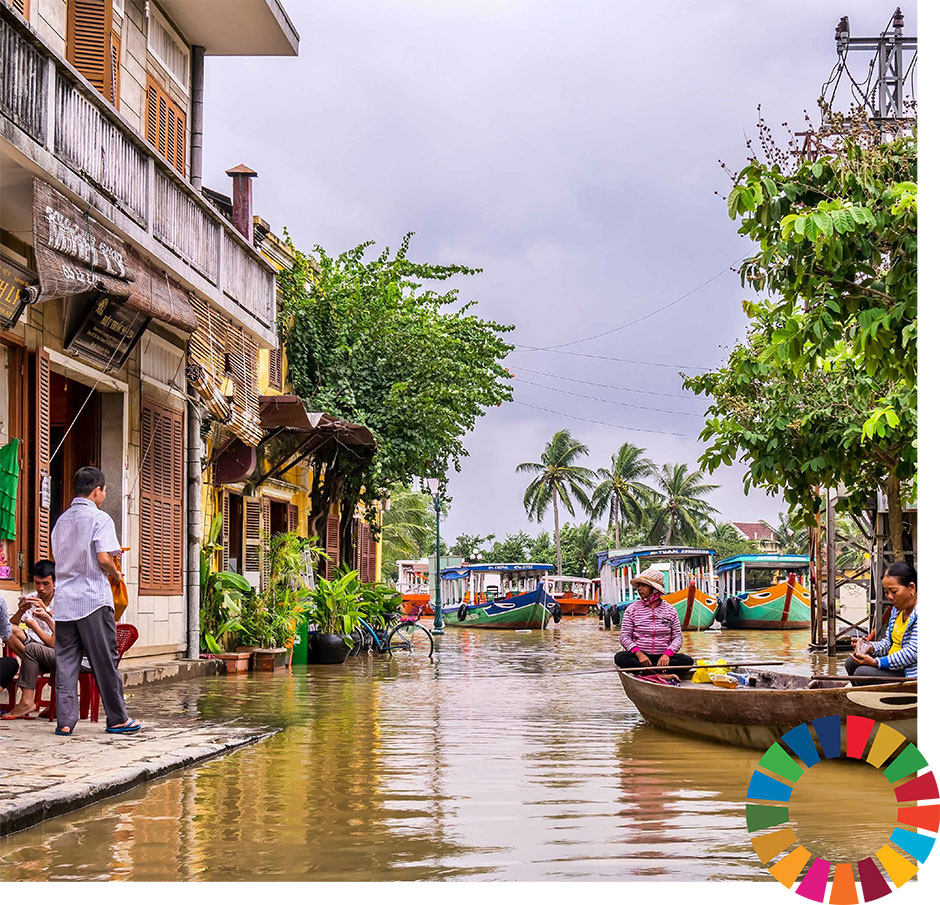 Foreword
Since its inception in 2015, the 2030 Agenda has provided a blueprint for shared prosperity in a sustainable world—a world where all people can live productive, vibrant and peaceful lives on a healthy planet. The year 2030 is just over a decade away, and we must ask ourselves if our actions today are laying the right foundation to achieve the Sustainable Development Goals (SDGs). The Sustainable Development Goals Report 2019 provides evidence-based insights to answer this question.
The report demonstrates that progress is being made in some critical areas, and that some favorable trends are evident. Extreme poverty has declined considerably, the under-5 mortality rate fell by 49 per cent between 2000 and 2017, immunizations have saved millions of lives, and the vast majority of the world's population now has access to electricity. Countries are taking concrete actions to protect our planet: marine protected areas have doubled since 2010; countries are working concertedly to address illegal fishing; 186 parties have ratified the Paris Agreement on climate change, and almost all have communicated their first nationally determined contributions. About 150 countries have developed national policies to respond to the challenges of rapid urbanization, and 71 countries and the European Union now have more than 300 policies and instruments supporting sustainable consumption and production. And a wide range of other actors—international organizations, businesses, local authorities, the scientific community and civil society—have engaged with the SDGs in a manner that generates great hope for the coming decade. The United Nations, for its part, is working hard to reposition to the United Nations development system to be better equipped to meet the needs of governments to respond to this integrated and transformative agenda.
Notwithstanding that progress, this report identifies many areas that need urgent collective attention. The natural environment is deteriorating at an alarming rate: sea levels are rising; ocean acidification is accelerating; the past four years have been the warmest on record; one million plant and animal species are at risk of extinction; and land degradation continues unchecked. We are also moving too slowly in our efforts to end human suffering and create opportunity for all: our goal to end extreme poverty by 2030 is being jeopardized as we struggle to respond to entrenched deprivation, violent conflicts and vulnerabilities to natural disasters. Global hunger is on the rise, and at least half of the world's population lacks essential health services. More than half of the world's children do not meet standards in reading and mathematics; only 28 per cent of persons with severe disabilities received cash benefits; and women in all parts of the world continue to face structural disadvantages and discrimination.
It is abundantly clear that a much deeper, faster and more ambitious response is needed to unleash the social and economic transformation needed to achieve our 2030 goals. From our advances, we know what works. This report therefore highlights areas that can drive progress across all 17 SDGs: financing; resilience; sustainable and inclusive economies; more effective institutions; local action; better use of data; and harnessing science, technology and innovation with a greater focus on digital transformation. In everything we do, we must diligently ensure that policy choices leave no one behind, and that national efforts are supported by effective international cooperation, grounded in a commitment to diplomacy and crisis prevention.
The SDG Summit, the Climate Action Summit and the other crucial meetings that will take place in New York in September 2019 provide leaders everywhere with an opportunity to get the world back on track and to kick-start a decade of delivery for people and the planet. The time is right, and we must act now. In that spirit, I commend this report to a wide global audience.
The coming years will be a vital period to save the planet and to achieve sustainable, inclusive human development.
---