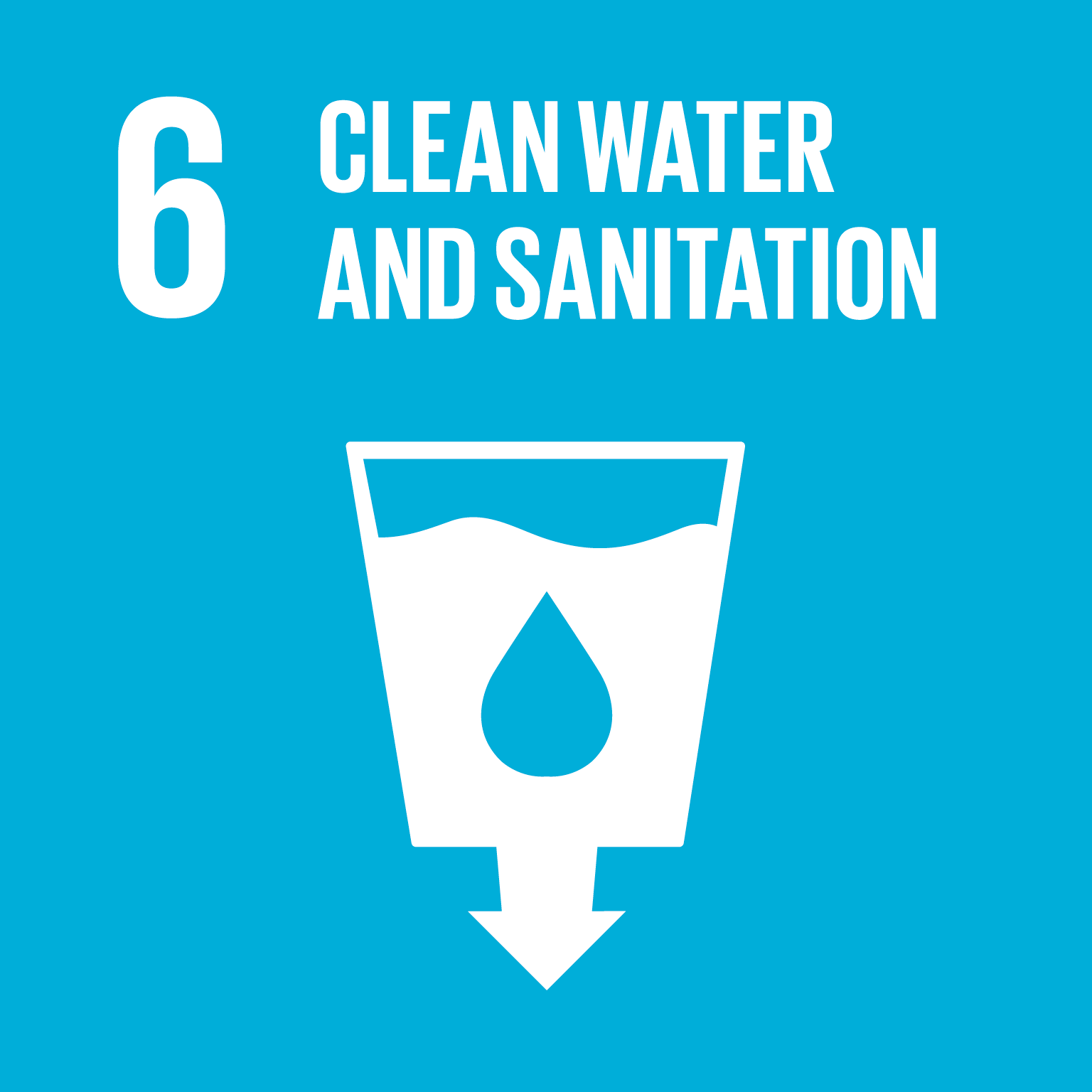 Ensure availability and sustainable management of water and sanitation for all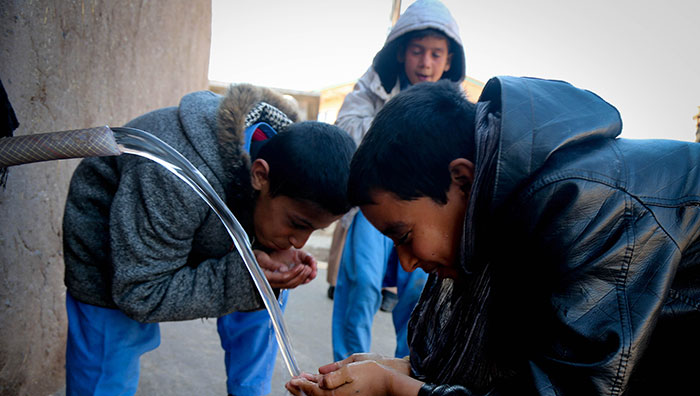 © The World Bank/Rumi Consultancy/Abbas Farzami
Fresh water is a precious resource that is essential to human health, food and energy security, poverty eradication and many other aspects of sustainable development. Water-related ecosystems have always provided natural sites for human settlements, along with a wealth of ecosystem services. Yet, like other natural resources, water is under threat. The demand for water has outpaced population growth, and half the world's population is already experiencing severe water scarcity at least one month a year. Most rivers in Africa, Asia and Latin America are more polluted now than they were in the 1990s. An estimated 50 to 70 per cent of the world's natural wetland area has been lost over the last 100 years. While substantial progress has been made in increasing access to clean drinking water and sanitation, billions of people—mostly in rural areas—still lack these basic services. In response, donors increased their aid commitments to the water sector by 37 per cent between 2016 and 2017. Most countries have recognized the importance of better coordinating the use of water resources, and have put in place integrated plans for their management. However, much more effort is needed to improve access to water and sanitation services, increase wastewater treatment, enhance water use efficiency, expand operational cooperation across transboundary water basins, and protect and restore freshwater ecosystems.
---
Despite progress, accelerated action is needed to provide billions of people with safely managed drinking water and sanitation
Between 2000 and 2017, the proportion of the global population using safely managed drinking water—the highest level of service—increased from 61 per cent to 71 per cent. The fastest progress was seen in Central and Southern Asia and in Latin America and the Caribbean. Overall, 90 per cent of the world's population had at least basic drinking water services. Despite those gains, 785 million people still lacked even basic drinking water services in 2017.
The proportion of the global population using safely managed sanitation services increased from 28 per cent in 2000 to 45 per cent in 2017, with Eastern and South-Eastern Asia making the fastest progress. An additional 30 per cent of the global population used basic sanitation services. Despite that progress, an estimated 673 million people (9 per cent of the global population) still practised open defecation in 2017, the majority of them in Southern Asia. Achieving universal access to even basic sanitation services by 2030 will require a doubling of the current annual rate of progress.
In 2017, three out of five people worldwide had a basic handwashing facility with soap and water on the premises, compared with less than one out of three (28 per cent) in least developed countries. That means that, globally, an estimated 3 billion people are still unable to properly wash their hands at home.
Basic water, sanitation and hygiene services are important not only in homes, but also in public areas where people congregate. In 2016, one third of all primary schools lacked basic drinking water, sanitation and hygiene services. That adversely affected the education and health of millions of schoolchildren, particularly girls coping with menstruation. One out of four health-care facilities worldwide also lacked basic drinking water services, affecting over 2 billion people and increasing the infection risk of people seeking medical care.
Global coverage of sanitation, drinking water and hygiene services, 2000 and 2017 (percentage)
---
Water stress affects people on every continent, requiring immediate and collective action
Two billion people live in countries experiencing high water stress, and about 4 billion people experience severe water scarcity at least one month a year. Over the last century, global water use has increased at more than twice the rate of population growth. That growth, along with rapid urbanization, socioeconomic development and changing consumption patterns, continues to drive water demand, which is heightened by climate change. By 2030, an estimated 700 million people could be displaced by intense water scarcity.
Currently, one third of countries have medium to high levels of water stress. Countries with high levels of water stress are all located in Northern Africa and Western Asia and in Central and Southern Asia. To reduce pressure on freshwater resources, every country and region needs to increase the use of non-conventional water resources, such as the reuse of wastewater, desalinated water, and direct use of agricultural drainage water.
Level of water stress: freshwater withdrawal as a proportion of total renewable freshwater resources, latest available year, 2000–2015 (percentage)
---
Countries are advancing the integrated management of their water resources, but more rapid progress is needed
Water resources must be carefully managed to ensure sustainability and equitable sharing among users. A global framework for such an approach is known as integrated water resources management (IWRM), and it covers policies, institutions, management instruments and financing. Of the 172 countries that reported on their implementation of IWRM in 2018, 80 per cent had medium-low levels of implementation or higher. That means that they have laid a solid foundation for implementing the many elements of the approach. However, 60 per cent of countries were not on track to reach the 2030 target of full implementation. An acceleration of progress is needed, particularly in the area of sustainable financing. In 2018, the average global score for IWRM implementation was 49 out of 100.
Community participation is key to ensuring that IWRM is adapted to local contexts. Seventy per cent of countries reported that they had procedures in place (defined in either policy or law) for community participation in the areas of rural drinking water supply and water resources management. However, implementation of those procedures is constrained due to the lack of human and financial resources.
Implementation of integrated water resources management, 2018 (percentage)
* Excluding Australia and New Zealand.
---
Commitments of donor aid to the water sector have increased, while disbursements have levelled off
Disbursements of official development assistance (ODA) by donor countries to the water sector increased for several years, reaching nearly $9.1 billion in 2016. However, from 2016 to 2017, ODA disbursements fell by 2 per cent. That drop may be due to donor stocktaking in the transition from the Millennium Development Goals to the Sustainable Development Goals, and corresponds to a fall in ODA commitments to the water sector between 2012 and 2016 (from $12.5 billion to $9.5 billion). Encouragingly, ODA commitments spiked by 36 per cent between 2016 and 2017, indicating a renewed focus by donors on the water sector. That large increase in ODA commitments was attributed mostly to a tripling of commitments to agricultural water resources, prompted by new projects in Southern and South-Eastern Asia. Water supply and sanitation also saw a substantial rise over that period, from $7.6 billion to $9.1 billion, with large increases in ODA committed to water sector policy and administrative management as well as to large water supply and sanitation systems.
ODA commitments and disbursements to the water sector, 2000–2017 (millions of constant 2016 dollars)
---