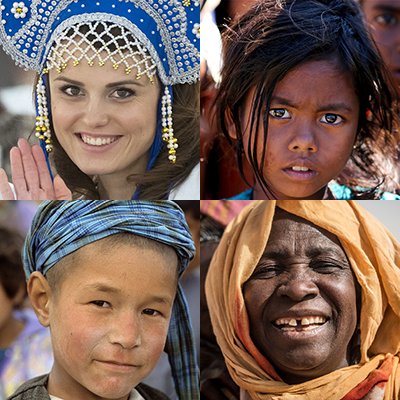 In today's digital age, social movements and policy priorities are increasingly shaped by the use of data to inform our daily decisions and help us connect with each other. From "we are the 1%" to "keep it under 2°C," data has the power to ignite imaginations and rally support for various causes around the world.
For example, the innovative use of data has been key in the women's movement fighting for equal pay. Women across Europe have been choosing one day a year to protest the gender pay gap by leaving their work posts early. The time of their walk-out is proportionate to each country's pay gap and marks the moment in each workday when women effectively stop being paid – relative to men.
In 2016, women across the UK left their workplace at 3:34 pm, sending a strong message that, statistically, only men were being paid for the rest of the workday. In France, scores of women stopped working at 4:34 pm and last year in Iceland, even the Prime Minister joined her female compatriots in leaving office at 2:55 pm.
This movement has been possible thanks to the new statistical instruments to measure accurate, timely data on gender inequalities. For example, recent methodological innovation in the field of time-use statistics make it possible now to show that women spend on average about three times as many hours in unpaid domestic and care work as men.
If we want to effectively tackle gender inequalities, we must first measure them. There is still a large gap in the availability of quality data measuring the well-being and contributions of women to society. And without sufficient high-quality and disaggregated statistics, many women will remain at risk of being invisible and persistent gender inequalities will not be bridged.
Better data makes our lives better in countless ways. As the UN Statistical Commission prepares to hold its 50th session this March, we highlight the stories that show how data can improve, and sometimes even save the lives of people . Discover the power of data!
For more information on the UN Statistical Commission, visit: https://unstats.un.org/unsd/statcom/50th-session
---