About
Since 2013, the motto "Better data, better lives", has been widely recognized as an effective way to communicate the ultimate aim of official statistics. In 2019, to celebrate the 50th session of the UN Statistical Commission, everyone is invited to answer Why better data make better lives?
We can count at least 50 good reasons, can you?
Help us highlight the importance of data and statistics in real and day-to-day life, and in the broader context of development and the exercise of human rights. Join us in celebrating the importance of data for a better world!
Choose your favourite reason from our proposals or come up with your own!
Featured Stories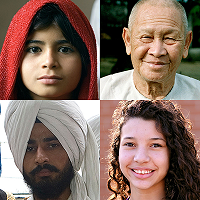 On the surface, we are making remarkable progress towards ensuring quality education for all. In 2010, 63 per cent of children of adequate age were receiving early childhood or primary education. By 2016, that proportion grew to 70 per cent, meaning that millions more children were now going to school. But beneath these positive developments, better data helped to reveal a global learning crisis.
A 2017 study by the UNESCO Institute for Statistics found that 617 million children and adolescents – six out of every 10 – are not reaching minimum proficiency levels in reading and mathematics. This means that more than a half – 56 per cent – of all children would not achieve minimum proficiency levels by the time they should be completing primary education.
What is even more worrying, roughly two thirds of the 617 million children who are not learning enough, are attending school. This data made it clear to the world that getting children to school is only half the battle. The other challenge is to ensure that every child in the classroom receives the basic skills they need to thrive and develop.
"Far from being hidden away or hard to reach, these children are sitting in classrooms, waiting for schools to deliver the quality education they have been promised," said Silvia Montoya, Director of the UNESCO Institute for Statistics. "That promise has been broken far too often."
The global learning crisis has been revealed thanks to better data and it is with better data that we should start fixing it. Today, 80 per cent of countries assess the quality of learning, but the results they produce cannot be compared. Better tools are needed to monitor and improve learning worldwide and ensure that no one is left behind.
Better data can also tell us who benefits from quality education and who misses out. For example, in some countries like Cameroon, Ethiopia, Guinea, Haiti, Liberia, Madagascar, Malawi, Mauritania, Nigeria and South Sudan, three out of four children from rich families complete primary education, while the same is true for only one out of every four poor children.
Better data can help governments allocate resources in a more equitable way, giving all children a fair shot at obtaining education, regardless of how wealthy or poor their parents are.
Better data makes our lives better in countless ways. As the UN Statistical Commission prepares to hold its 50th session this March, we highlight the stories that show how data can improve, and sometimes even save the lives of people . Discover the power of data!
For more information on the UN Statistical Commission, visit: https://unstats.un.org/unsd/statcom/50th-session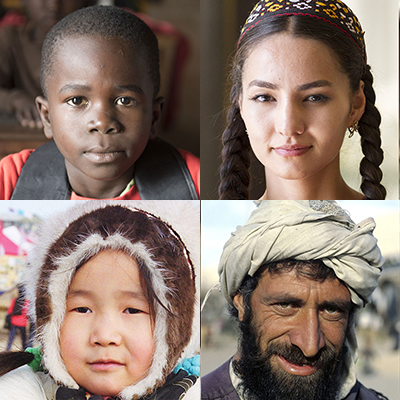 When thinking about data, our mind usually jumps to our mobile phones and the endless possibilities they open. But we rarely spare a thought for the kind of data that accompanies our entire lives – even before we are born – and that can, quite literally, save our lives.
Health data allows doctors to make the right diagnoses, decide on adequate therapies and prescribe the right medicines. When compiled, analysed and interpreted according to international standards, our health data can also help to save others. Thanks to public health surveillance, medical professionals can take targeted, more informed actions to improve public health, document impacts of their actions and prevent outbreaks of deadly diseases.
Accurate public health data is particularly important when it comes to maternal health. The day of birth can be a very dangerous time for mothers and their babies. According to the World Health Organization, every year, 303,000 mothers die during childbirth, 2.6 million stillbirths occur and 2.7 million babies die during their first 28 days of life. We know how to prevent the majority of these maternal deaths and stillbirths and up to 75 per cent of newborn deaths. But we can only do that if we know where, when and to whom they are happening.
Currently, around six out of every 10 countries lack adequate systems for counting births and deaths. Many deaths go unreported and of those that are, most will be reviewed with a focus on the medical causes, often overlooking the potential solutions.
Knowing the true number of deaths and their causes could help countries take appropriate action to improve the quality of healthcare and prevent more child deaths from happening in the future. Producing birth and death certificates for everyone, establishing death review committees and creating policies to report and review all deaths could help us gather the data that is needed to save lives.
Every misclassified or unrecorded death is a lost opportunity to ensure other mothers and babies do not die in the same way. When it comes to health, better data can be a matter of life and death.
Better data makes our lives better in countless ways. As the UN Statistical Commission prepares to hold its 50th session this March, we highlight the stories that show how data can improve, and sometimes even save the lives of people . Discover the power of data!
For more information on the UN Statistical Commission, visit: https://unstats.un.org/unsd/statcom/50th-session
Featured Videos