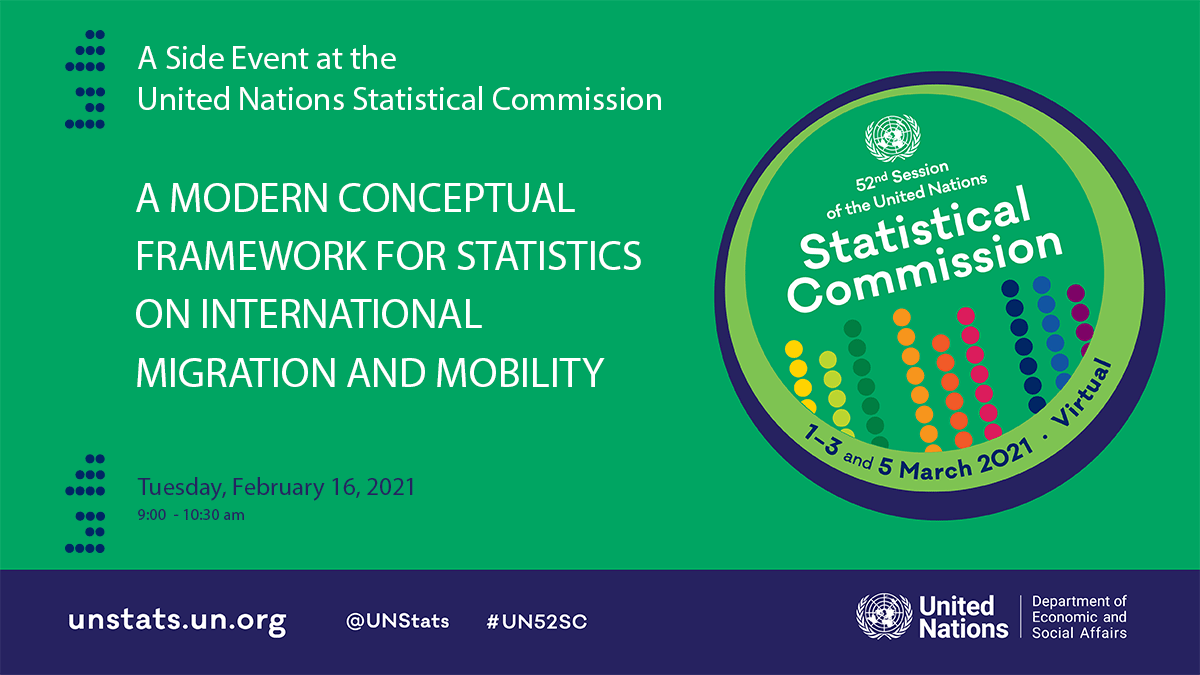 Presentations
Meryem Demirci and James Raymer,
on behalf of the United Nations Expert Group on International Migration Statistics
Diego Iturralde,
Statistics South Africa
Jason Schachter,
US Census Bureau
Increases in migration and changes in migration patterns, as well as the call for data disaggregated by migratory status to support the implementation of the 2030 Agenda for Sustainable Development and the Global Compact on Migration, have raised the demand for capturing such phenomena with accurate, granular and timely data.
UNSD and the Expert Group on Migration Statistics are bringing the revised conceptual framework on statistics on international migration and mobility to the Statistical Commission for discussion and endorsement. If endorsed, this revised conceptual framework and accompanying definitions will form the core of the revision of the UN Recommendations on International Migration (dated 1998), which was requested by the Commission.
This side event seeks to present to national statistical offices the key elements of the revised conceptual framework and the main differences compared with the 1998 Recommendations. The event aims at encouraging an open discussion and gauging reactions from countries, in preparation for the official consideration of the report.
Read the official and background documents (Agenda item 3g).
Upcoming session
Current session
Activities
Archive