Bureau
The officers of the Commission, also referred to as the Bureau, are the Chairman, three Vice-chairmen and the Rapporteur.
In between sessions of the Commission, members of the Commission, the Bureau and the Secretariat consult on the election of the Bureau for the upcoming session. A Bureau is elected for a one year period with the expectation that they will be re-elected to a second one year term if available. Nominations are made by members of the Commission. Elections are held at the beginning of a session. In practice elections have been by acclamation.
At its thirtieth session the Commission decided to give the officers of the Commission (if necessary complemented by any others whose participation is deemed useful by the Chairman) more of a steering role.
Officers elected at the start of the 49th session of the Committee on 6 March 2018
Chair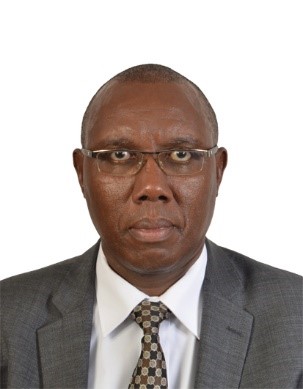 Zachary Mwangi Chege
Director General
Kenya National Bureau of Statistics
Mr. Zachary Mwangi Chege has over 27 years of experience in the public service. He holds a Bachelor of Arts (First class Honors) from University of Nairobi and a Masters of Arts in Economic Policy Management, Makerere University, Uganda. He has expertise in official statistics, strategic management, surveys and censuses implementation, public policy analysis, budgeting, and project management, among others.
Prior to his current appointment as the Director General of the Kenya National Bureau of Statistics (KNBS), he was the Director of Macroeconomic Statistics, KNBS, from 2008 to 2012. From 1991 to 2008 he worked in the mainstream civil service rising to the position of Chief Economist in the Ministry of Planning and National Development.
He has coordinated the preparation of various publications including, Annual Economic Survey reports, Annual Statistical Abstract reports, Quarterly GDP reports, Socio Economic Atlas, various survey reports, Public Expenditure Review reports, Quarterly Budget Review reports and District Development Plans.
He has attended various courses and workshops, both locally and abroad, on Regional Integration, Statistical Developments, Public Expenditure Management, Financial Programming and Policies, Risk Management, Quality Management System, Project Management, Macroeconomic analysis and modeling, among others
Vice-Chairs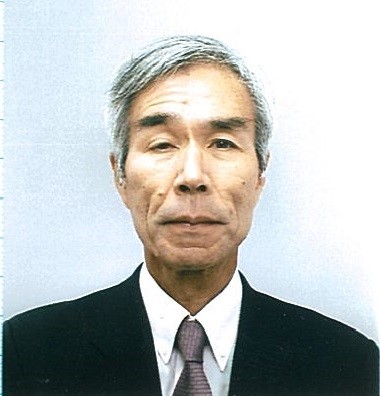 Masato Aida
Director General
Statistical Research and Training Institute of Japan
Nationality:
Japanese
Place/Date of Birth:
Saitama Prefecture, Japan / 25 November 1957
Education:
Graduated from the University of Tokyo, School of Engineering in 1983
Professional Career:
1983
Joined the Prime Minister's Office
1997
Senior Planning Officer for Design and New Service Industry, Service Affairs IndustryDivision, Industrial Policy Bureau, Ministry of International Trade and Industry (MITI)
1999
Director, Management and Planning Section, Population Census Division, Statistical Survey Department, Statistics Bureau, Management and Coordination Agency
2001
Director, Economic Statistics Division, Statistical Survey Department, Statistics Bureau, Ministry of Internal Affairs and Communications (MIC)
2001
Counsellor, Statistics Bureau, MIC
2002
Director, Consumer Statistics Division, Statistical Survey Department, Statistics Bureau, MIC
2004
Director, International Statistical Affairs Division, Statistical Standards Department, Statistics Bureau, MIC
2005
Director for International Statistical Affairs, Office of Director-General for Policy Planning on Statistical Standards, MIC
2006
Director, Planning Division, Secretariat, Science Council of Japan
2007
Director for Statistical Clearance, Office of Director-General for Policy Planning on Statistical Standards, MIC
2009
Director for Statistical Planning, Office of Director-General for Policy Planning on Statistical Standards, MIC
2010
Director, General Affairs Division, Statistics Bureau, MIC
2012
Director-General, Statistical Survey Department, Statistics Bureau, MIC
2015
Director-General, Statistics Bureau, MIC
2017
Director-General, Statistical Research and Training Institute
---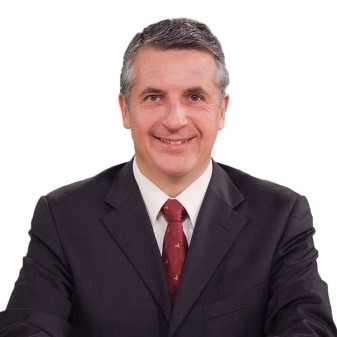 Julio A. Santaella
President
National Institute of Statistics and Geography of Mexico
Julio A. Santaella received his Bachelor Degree in Economics from the Instituto Tecnológico Autónomo de México (ITAM). He holds a Master's degree and PhD. in Economics from the University of California (UCLA).
Since January 2016, Julio Santaella is the President of the Instituto Nacional de Estadística y Geografía (INEGI), the Mexican National Statistics Office. From 2001 to 2015, Mr. Santaella served at the Bank of Mexico as the Executive Coordinator of the Mexican Petroleum Fund, Manager of Information and Analysis, Director of the Central Bank Operations Support, Researcher for the General Direction of Economic Research, as well as for the Central Bank Governing Board.
In the academy field, he has been a researcher and teacher at the ITAM (1985-86, 1997-2003), Coordinator of the Applied Economics Center, Chairman of the Economics Department and Deputy Director of the Economic Research and Analysis Center.
From 1992 to 1997 he served as an economist of the Research Department and the European Department I of the International Monetary Fund, and from 1984 and 1987, he was appointed Department Chief of Macroeconomic Policy in the General Direction of Treasury Planning at the Finance Ministry.
---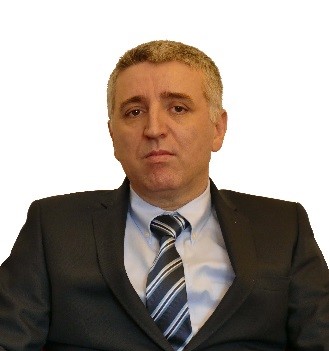 Tudorel Andrei
President
Romanian National Institute of Statistics
Highly qualified in econometrics and quantitative methods (PhD in economics - Bucharest University of Economic Studies and Certificate of Advanced Studies in econometrics - University of Social Sciences, Mathematics Department, Toulouse), Mr Tudorel Andrei led the Council for PhD Studies at the Bucharest University of Economics Studies, the largest and oldest university specialized in economics in Romania. His major areas of interest are income distribution, education and innovation resulting in several scientific articles in major international journals.
Mr. Andrei has been the President of the Romanian National Institute for Statistics since 2013. As president, he supports innovation, communication and international relationships.
Rapporteur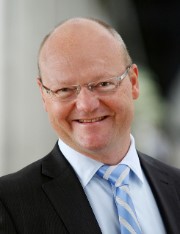 Georges-Simon Ulrich
Director General
Federal Statistical Office of Switzerland
Prof. Dr. Georges-Simon Ulrich was appointed Director-General of the Federal Statistical Office by the Federal Council on 1st October 2013. He studied Business Administration in Switzerland, the USA (University of Virginia, Darden Business School) and Australia, where he obtained his DBA at the University of Southern Queensland with a thesis on Stakeholder management and communication. He is also Professor in strategic management and research methods at the University of Applied Sciences in Business Administration Zurich. Between 1992 and 2010 Mr Ulrich worked in private enterprise, holding various management positions in market and opinion research. From May 2011 to September 2013, he was Director of the LUSTAT statistical office in Lucerne. Mr Ulrich has been Vice Chair and is currently the Rapporteur of the UN Statistical Commission and Member of the European Statistical System's Partnership Group.
The Director is responsible for managing the FSO while ensuring that the ethical principles of official statistics are applied to every aspect of its work, ranging from specialist subjects to personnel and financial and organisational matters. He ensures that the Office works in line with the Federal Council's objectives and is able to face the challenges of the future. By implementing targeted objectives, and together with the board of management and executive members of staff, he puts into practice the FSO's vision and strategy. He is in charge of the Office's seven divisions and represents the FSO in important national and international affairs. In the parliamentary Commissions he is answerable to members of parliament. The International Service - that is responsible for coordinating the Federal Statistical Office's relations with international organisations and its activities abroad -comes directly under his aegis.