Stefan Schweinfest, Director of the United Nations Statistics Division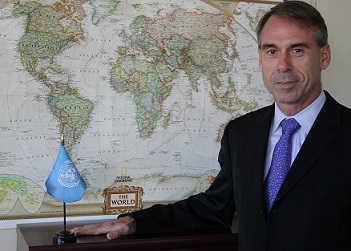 Stefan Schweinfest was appointed Director of the Statistics Division (UNSD/DESA) in July 2014. Under his leadership, the Division compiles and disseminates global statistical information, develops standards and norms for statistical activities including the integration of geospatial, statistical and other information, and supports countries' efforts to strengthen their national statistical and geospatial systems.
Stefan Schweinfest started his career joining the Statistics Division in 1989 in the area of national accounting. He subsequently worked in various other areas, such as statistical capacity building programmes, and indicator frameworks. For many years, he was also responsible for external relationships of the Division, both with member countries as well as with international partner organizations. He has been the substantive secretary of two intergovernmental bodies, the United Nations Statistical Commission (UNSC) since 2002, and the United Nations Committee of Experts on Global Geospatial Information Management (UNGGIM) since 2011.
As the Director of the Statistics Division, Stefan Schweinfest supported the work of Statistical Commission and its Inter-Agency and Expert Group on Sustainable Development Goal Indicators (IAEG-SDGs) to develop the global indicator framework to monitor progress towards the SDGs, which was adopted by UNSC at its 48th session in March 2017 and subsequently by ECOSOC and the General Assembly. Under his leadership, the Division works on implementing this framework and ensuring countries receive capacity building support to monitor progress towards the SDGs.
He played a key role in the negotiations leading to the 2011 ECOSOC resolution to establish UN-GGIM and has actively involved himself with global geospatial information management since, including the negotiations leading to a second ECOSOC resolution in 2016 that strengthens and broadens the mandate of this Committee of Experts.
He was the Officer-in-Charge of DESA's Division for Public Institutions and Digital Government (DPIDG) from 1 March 2018 until 28 February 2019.
Stefan Schweinfest studied Mathematical Economics at the Universities of Wuerzburg and Bonn in Germany. He holds a Diplome D'Etudes Approfondies (Masters equivalent) from the University of Paris in these fields. He also conducted postgraduate research at the London School of Economics (LSE).
In his private time, he likes to sing and has performed numerous concerts with his chorus in Carnegie Hall. He is also a passionate marathon runner and loves to hit the road all over the world.
The UNSD Family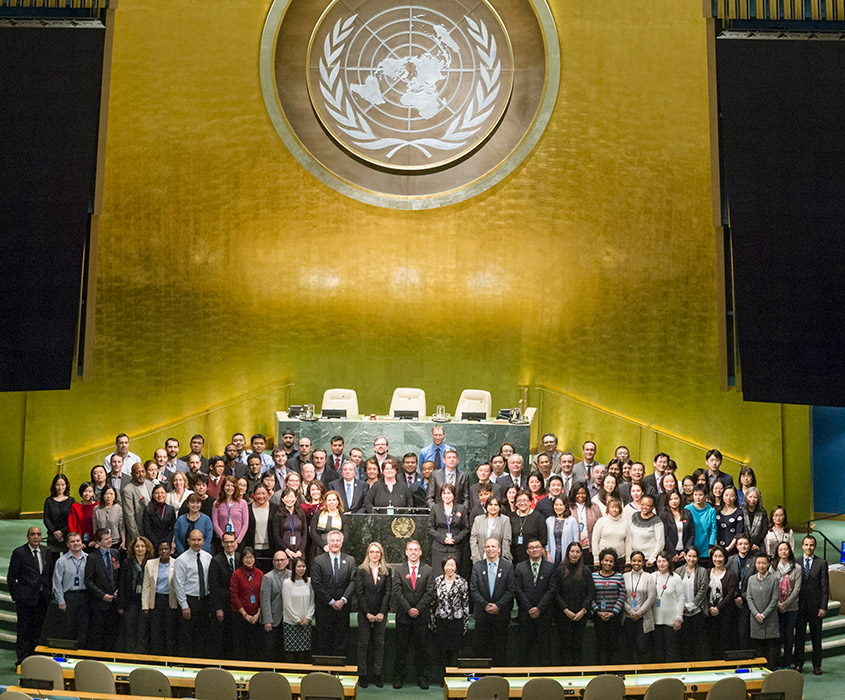 ×
Commitments