The Gender Snapshot 2023
---
Home The Gender Snapshot 2023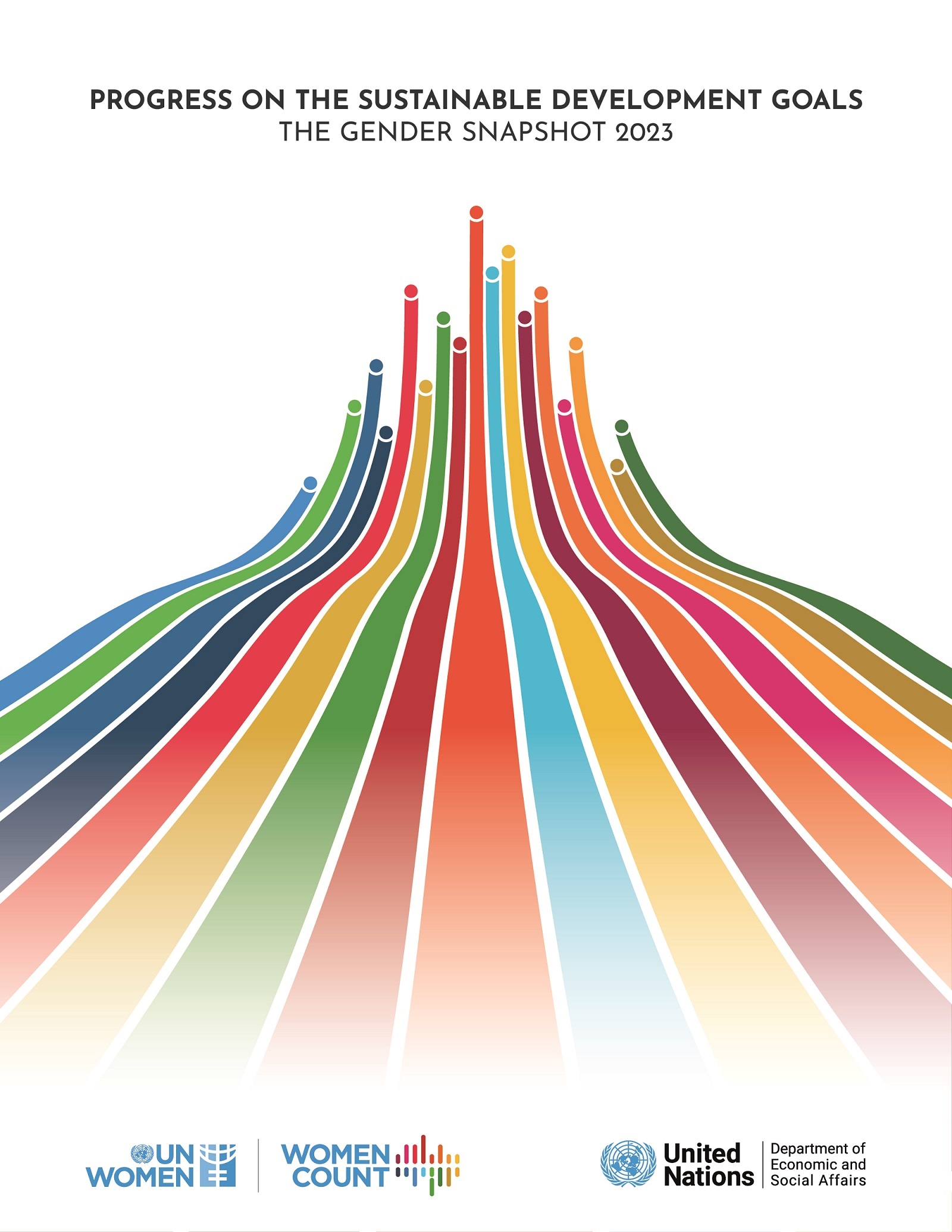 The Progress on the Sustainable Development Goals: The Gender Snapshot 2023 provides a comprehensive analysis of the current state of gender equality across all 17 Sustainable Development Goals (SDGs) and highlights prevailing trends, gaps, and recent setbacks on the journey towards achieving gender equality by 2030. The report paints a worrisome picture. Halfway to 2030, progress on SDG 5 – Gender Equality – is clearly way off track, with only two Goal 5 indicators being "close to target" and no SDG 5 indicator at the "target met or almost met" level.
The annual publication warns that, if current trends continue, over 340 million women and girls - an estimated 8 per cent of the world's female population - will live in extreme poverty by 2030, and close to one in four will experience moderate or severe food insecurity. The gender gap in power and leadership positions remains entrenched and, at the current rate of progress, the next generation of women will still spend on average 2.3 more hours per day on unpaid care and domestic work than men. This year's report includes sex-disaggregated data on the intersections of gender and climate change for the first time, and projects that by mid-century, under a worst-case climate scenario, climate change may push up to 158.3 million more women and girls into poverty (16 million more than the total number of men and boys).
The Gender Snapshot 2023 underscores the urgent need for concrete efforts to accelerate progress towards gender equality by 2030, revealing that an additional $360 billion per year is needed to achieve gender equality and women's empowerment across key global goals. The report also includes calls for an integrated and holistic approach, greater collaboration among stakeholders, sustained funding, and policy actions to address gender disparities and empower women and girls worldwide, concluding that failure to prioritize gender equality now could jeopardize the entire 2030 Agenda for Sustainable Development.
Additional documents:
---
Previous Reports
---

Related Links
Explore the Report

---

Related Documents

SG's Progress Report

---

Previous Reports