UN Youth Hackathon
6 - 8 December 2021
---
Over the last years, the world has been forced to rethink, redesign and innovate new ways of creating a shared sustainable future.
In December 2021, together with the United Nations Statistics Division, and the global platform regional hubs of Rwanda, UAE, Brazil & China, The Major Group for Children and Youth (MGCY) organized a virtual UN Youth Hackathon to create solutions to some of the world's toughest problems using data.
During this hackathon, the UNSD, regional hubs and partner organizations looked for disruptive and innovative solutions that use data, machine learning and artificial intelligence to fast track progress towards the UN Sustainable Development Goals (SDGs).
We reached out to and invited enthusiastic data people -- students and professionals in the broad field of AI, Deep Learning and Data Science to participate.
Out of the 86 teams selected, 42 completed the hackathon and submitted innovative solutions using Big Data.
After a thorough judging phase, the winners of the hackathon were selected and announced at the UN Youth Hackathon awards ceremony at Expo2020. You can find a list of the winners below along with a recording of the awards ceremony.
Congratulations to all the winners!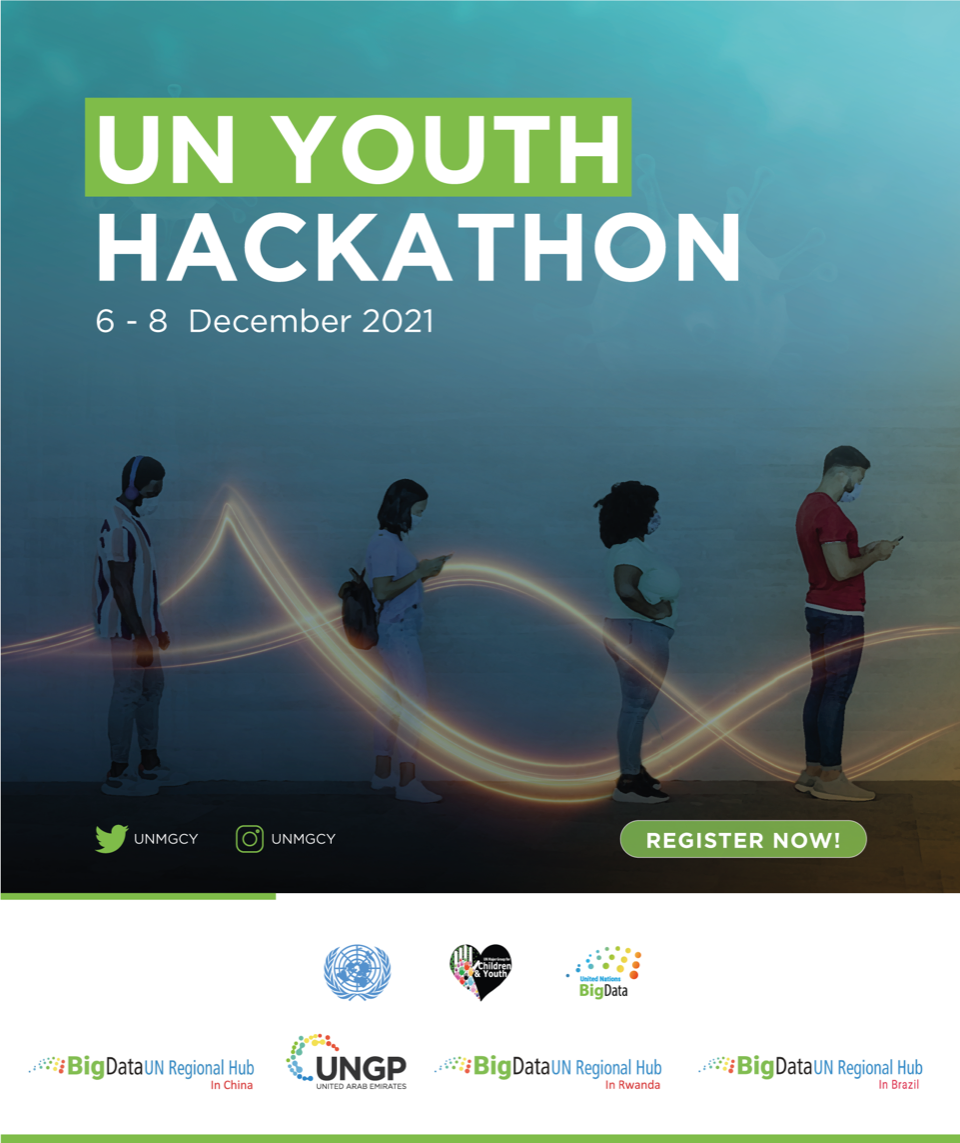 Winners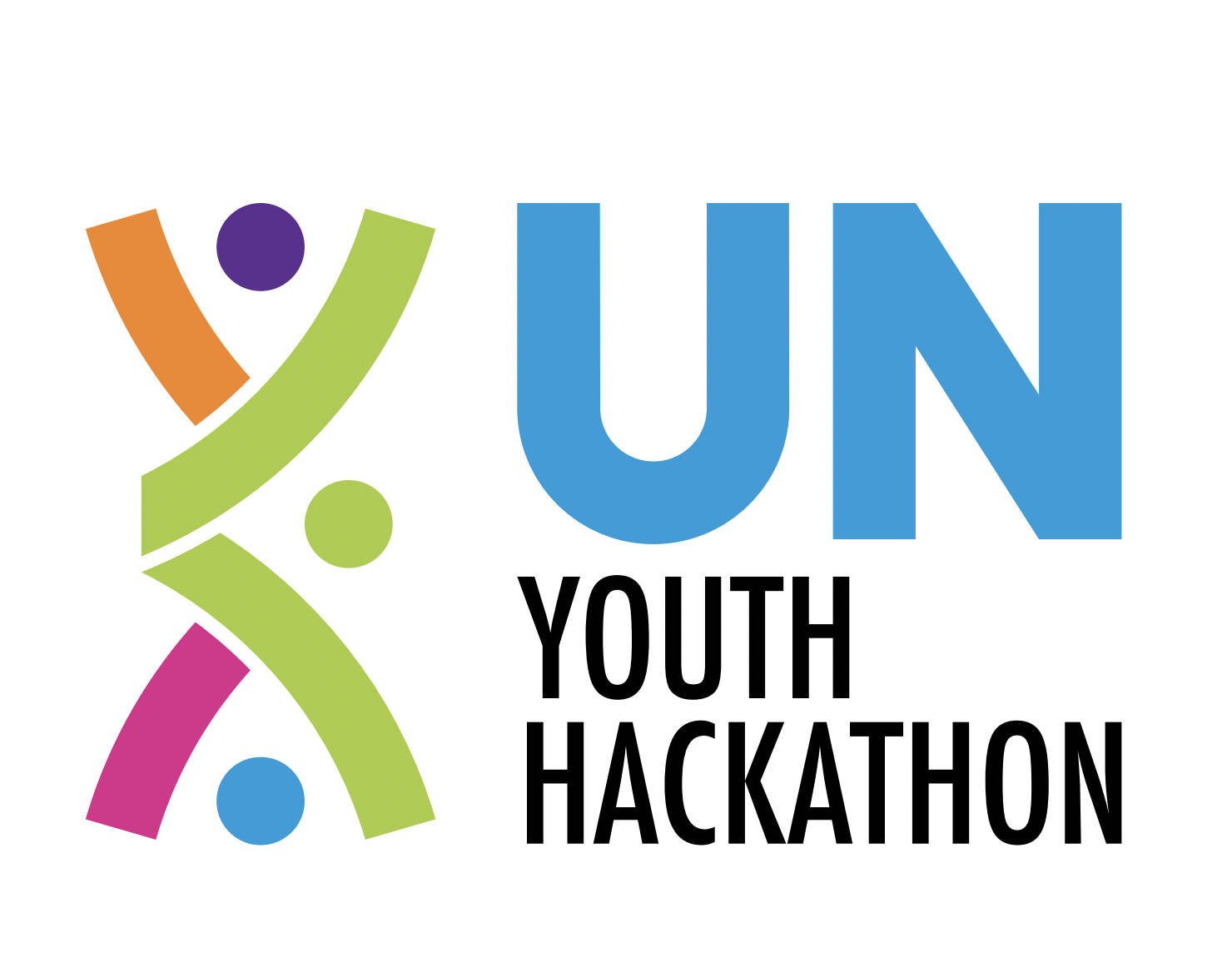 1st Place
Sustainability
France and Ivory Coast
Jean-Philippe Kouadio, Marine Jouvin, Oumaïma Boukamel
2nd Place
Data Rockstars
Brazil
Diogenes Cipriano Lopes, Joao Victor Pacheco Dias, Lidia Tomoko Sawakuchi, Nicolas Sathler de Araujo
3nd Place
UNAMOR
Mexico
Alfonso Barajas Cervantes, Carlos Cerritos Lira, Guillermo Oswaldo Cota Martinez, Artemio Santiago Padilla Robles, Ingrid Pamela Ruiz Puga
Most Promising Team
---
Dragon Fly
UAE
Karan Rangwani, Abel Kurian, Fatima Modak
Key Contributor
---
DIGITECH
Morocco
Ouardini Oussama, Tounoussi Khalid
Best Visualization
---
Datax
Morocco
Aya El Youssoufi, Yassir El Motaki, Asmae Bouhadioui, Mohamed Youssef Elasri
Best All-Student Team
---
UNAMOR
Mexico
Alfonso Barajas Cervantes, Carlos Cerritos Lira, Guillermo Oswaldo Cota Martinez, Artemio Santiago Padilla Robles, Ingrid Pamela Ruiz Puga
Best Teen Award
---
Muanjai Equity
Thailand
Nara Weschayanwiwat, Prim Singhasuvich Wanaprapa, Jaroskanok Cheecharoen, Ruboon Dej-Udom
Best Presentation
---
STAT
China
Dongzuo Liang, Yuanrun Guo, Honghui Ding, Jiaqi Zhang