Key findings

• Women live longer than men in all regions.
• Two out of every five deaths of both women and men in Africa are still caused by infectious and parasitic diseases.
• Women are more likely than men to die from cardiovascular diseases, especially in Europe.
• Breast cancer among women and lung cancer among men top the list of new cancer cases globally.
• Women constitute the majority of HIV-positive adults in sub-Saharan Africa, North Africa and the Middle East.
• The vast majority of the over half a million maternal deaths in 2005 occurred in developing countries.
• The proportion of pregnant women receiving prenatal care is on the rise in many regions.
• Despite intensified efforts for reduction, Africa remains the region with the highest child mortality.
• Data reveal no significant disparity in the proportion of underweight girls and boys.
Download chapter 2
Full text (pdf)
English*: Color (833 KB), B/W (462 KB)
Statistical Annex:
Table 2.A Excel (53 KB), Pdf (73 KB)
Download full report (pdf)
English*:
Color
(7.61 MB),
B/W
(7.7 KB) *For printing on a non-color printer, use B/W file for better results.
Selected visual statistics (Click on the graph to enlarge)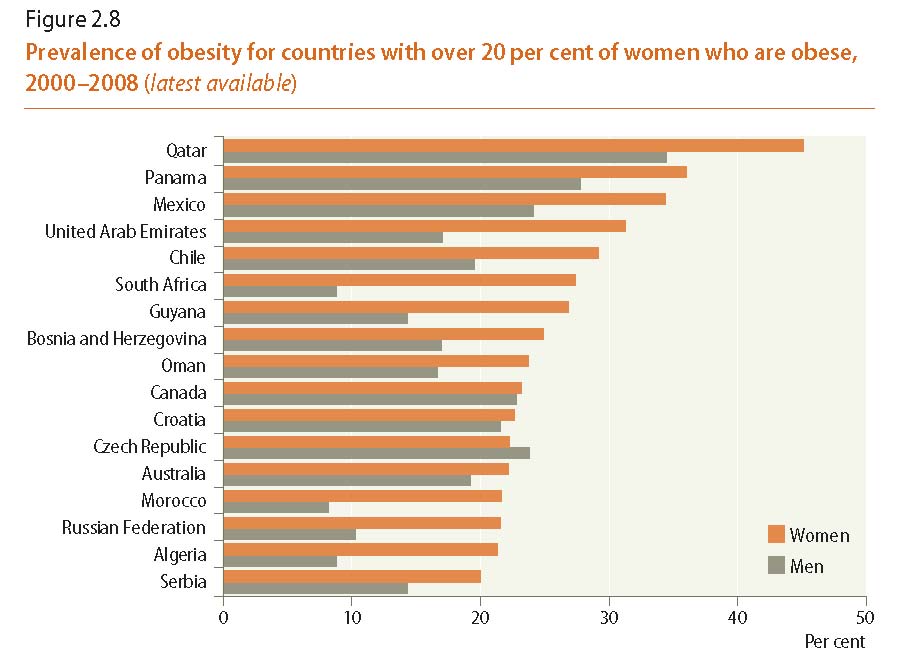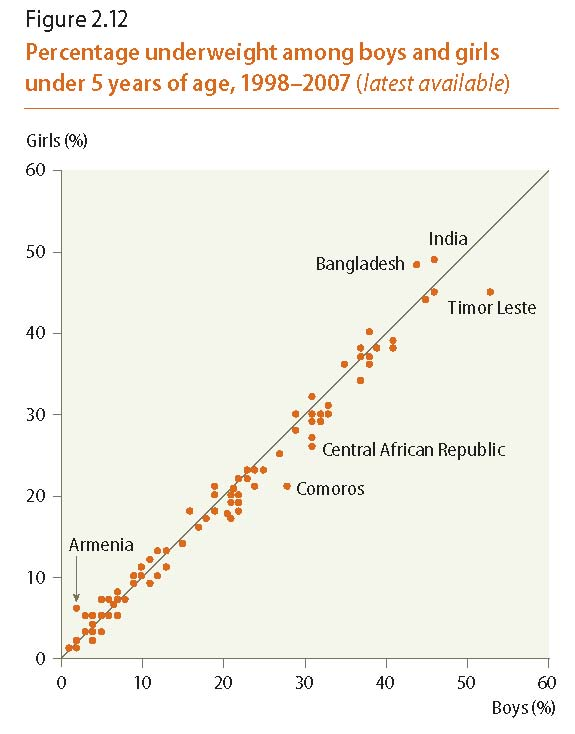 Source: Macro International, MEASURE DHS STATcompiler (2009).
Source: International Obesity Task Force, Global Prevalence of Adult Obesity (2009).