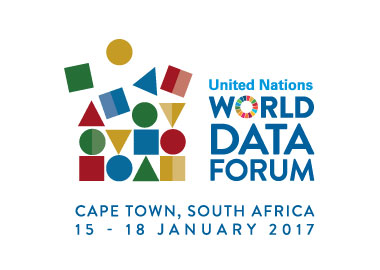 Side event on
the UN World Data Forum
Hosted by the Permanent Mission of the United Arab Emirates to the United Nations in New York


Wednesday, 8 MAR 2017
6:00 - 8:00pm
305 E 47th Street, 7th floor, New York, NY 10017
Meeting organized by UNSD
The first UN World Data Forum, hosted by the Government of South African and Statistics South Arica, brought together over 1,400 participants with 322 speakers in over 80 substantive sessions to Cape Town, South Africa. It was an unique opportunity, bringing together an impressive group of data producers and users from the public and private sectors, policy makers, academia, and civil society representatives, to find ways in which we can, together, harness the power of data for sustainable development.
At this side event, hosted at the Permanent Mission of the United Arab Emirates, the speakers will provide important key highlights from the UN World Data Forum, emphasizing synergies between the different data communities and the main role of the Forum. Speakers will also reflect on the future of the UN World Data Forum in helping countries provide data for monitoring the Sustainable Development Goals.
The United Arab Emirates, the host of the second UN World Data Forum, will provide an overview of Dubai as the host.
Light refreshments will be served.
Kindly RSVP to: rsvp@uaemission.org
Current session
Recent activities
Archive