News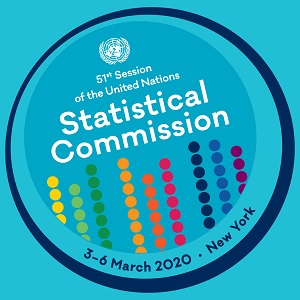 The 51st session will take place in New York from 3 ‐ 6 March 2020.The provisional annotated agenda is now available here.
Data4 Now Initiative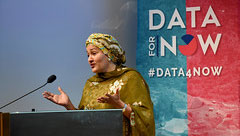 A new global effort to close the gap on data for development was launched on 25 September on the sidelines of the United Nations General Assembly by the Deputy Secretary-General Amina J. Mohammed. The United Nations Statistics Division, the Global Partnership for Sustainable Development Data, The World Bank and the Sustainable Development Solutions Network/TRENDS are the operating partners of the Data 4 Now Initiative which will match the countries' data priorities with partners who bring innovative solutions to address the data needs. "Through this initiative, we can blaze a trail of success, by working together to unlock data, protect people's privacy and to fight for inclusion. We must make sure data-or lack of data-does not reinforce disadvantage," she said. The full speech is available at: https://t.co/vwWPC562Rp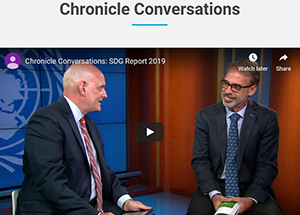 3 September 2019 - In the inaugural Chronicle Conversation, the Director of the United Nations Statistics Division, Stefan Schweinfest, explains how better data can lead to better lives, and introduces the Sustainable Development Goals Report 2019.

9 July 2019 - The Sustainable Development Goals Report 2019 reviews progress in the fourth year of implementation of the 2030 Agenda for Sustainable Development. The report uses the latest available data to track global progress of the 17 goals with infographics, and presents an in-depth analysis of selected indicators for each goal. It highlights challenges and identifies many areas that need urgent collective attention to realize the 2030 Agenda's far reaching vision. Regional and/or subregional analyses are presented to the extent possible. Follow the launch live on 9 July at 12pm ET via webtv.un.org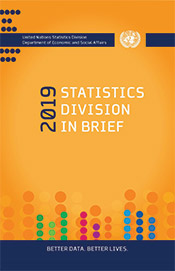 The United Nations Statistics Division is committed to the advancement of the global statistical system.
Read more
Meetings and events
Manila 12 - 14 February 2020
Manila 24 - 28 February 2020
Riyadh 21 - 22 January 2020
Cairo 19 - 21 January 2020
Almaty 17 - 20 December 2019
Belgrade 10 - 13 December 2019
New York 2 - 4 December 2019
Christ Church 25 - 27 November 2019
Kampala 21 November 2019
Kampala 18 - 20 November 2019
Nur-Sultan 14 - 15 November 2019
Lima 11 - 12 November 2019
St. George's 4 - 8 November 2019
Hangzhou 16 - 18 October 2019
New York 16 - 17 October 2019
Dakar 15 - 18 October 2019
Addis Ababa 14 - 18 October 2019
Pretoria 7 - 9 October 2019
New York 7 - 9 August 2019