News
New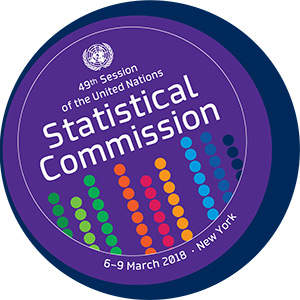 Documents for the
49th Session of the Commission are now available. The session will be held in New York from 6‐9 March 2018.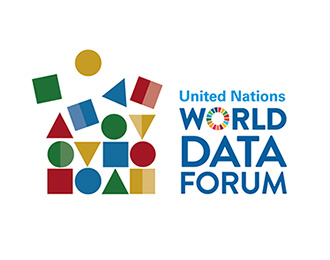 01 November 2017 - The Programme Committee for the UN World Data Forum 2018 invites you to submit proposals for sessions to be considered for inclusion in the programme for the UNWDF2018.

17 July 2017 - The Sustainable Development Goals Report 2017 reviews progress made towards the 17 Goals in the second year of implementation of the 2030 Agenda, supported by multiple charts and infographics.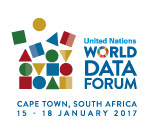 18 February 2017 - The first UN World Data Forum was hosted by Statistics South Africa from 15 to 18 January 2017 in Cape Town.
Meetings and events
OECD Conference Centre, Paris 15 - 16 January 2018
New York, USA 22 - 24 January 2018
Nairobi, Kenya 11 - 13 December 2017
New York 5 - 7 December 2017
Almaty, Kazakhstan 28 - 30 November 2017
Mexico City, Mexico 28 - 30 November 2017
Libreville, Gabon 27 November - 1 December 2017
Hanoi, Vietnam 13 - 17 November 2017
Bogota, Columbia 8 - 10 November 2017
Beijing, China 6 - 8 November 2017
Rome, Italy 1 - 2 November 2017
Beijing, China 31 October - 3 November 2017
Bogota, Colombia 30 October - 3 November 2017