News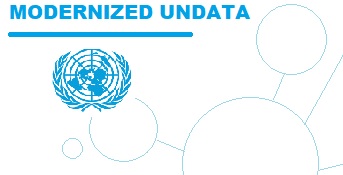 07 June 2022 - The work on the modernization of the UNdata portal has started. You are invited to complete a brief user survey here.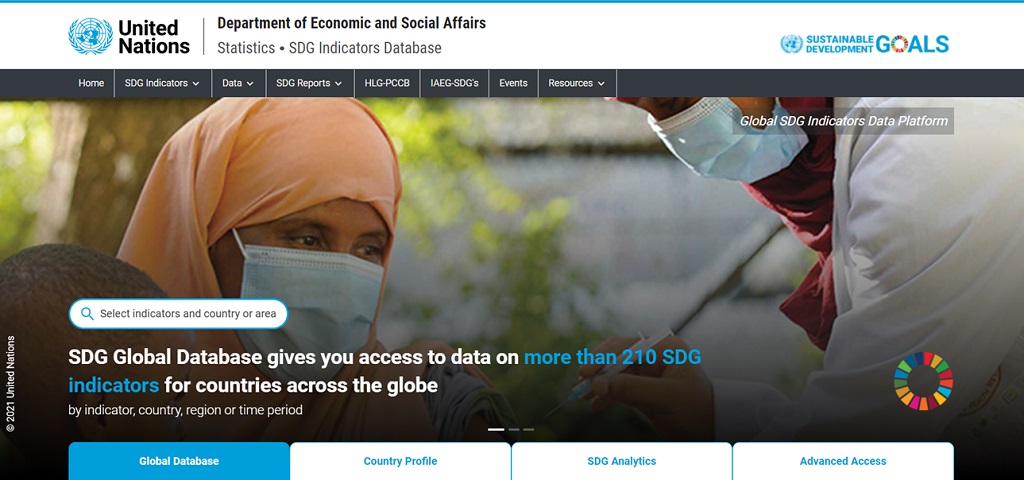 07 March 2022 - The new Global SDG Indicators Data Platform was launched on 23 September 2021.Check out the improvements of its second release here.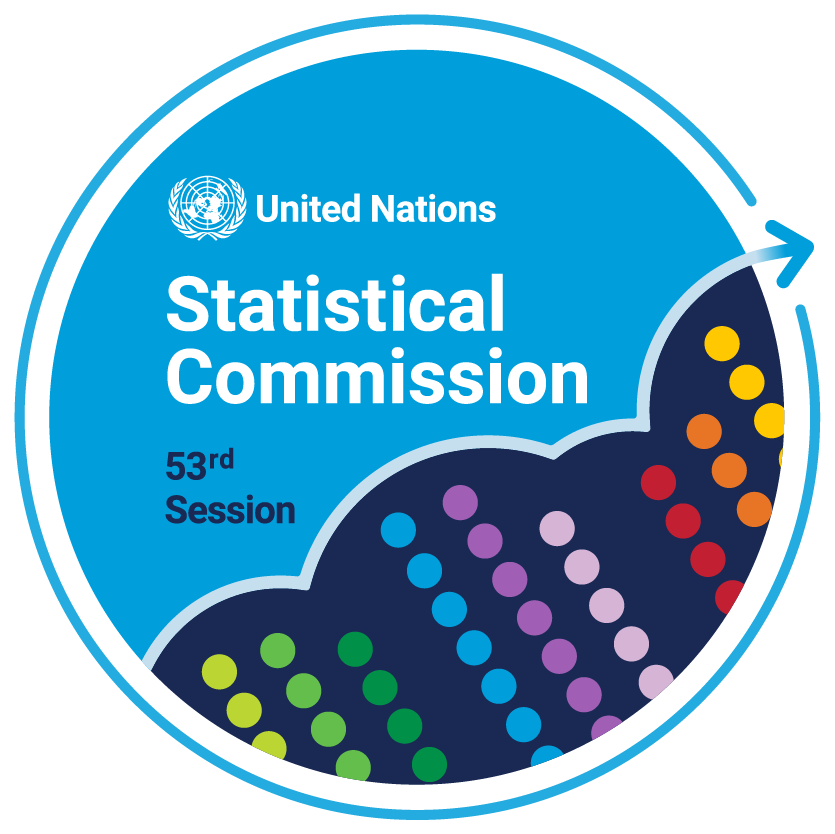 The 53rd session of the United Nations Statistical Commission will be held in a scaled down virtual format on 28 February - 2 March and 4 March 2022. Additional information can be found here.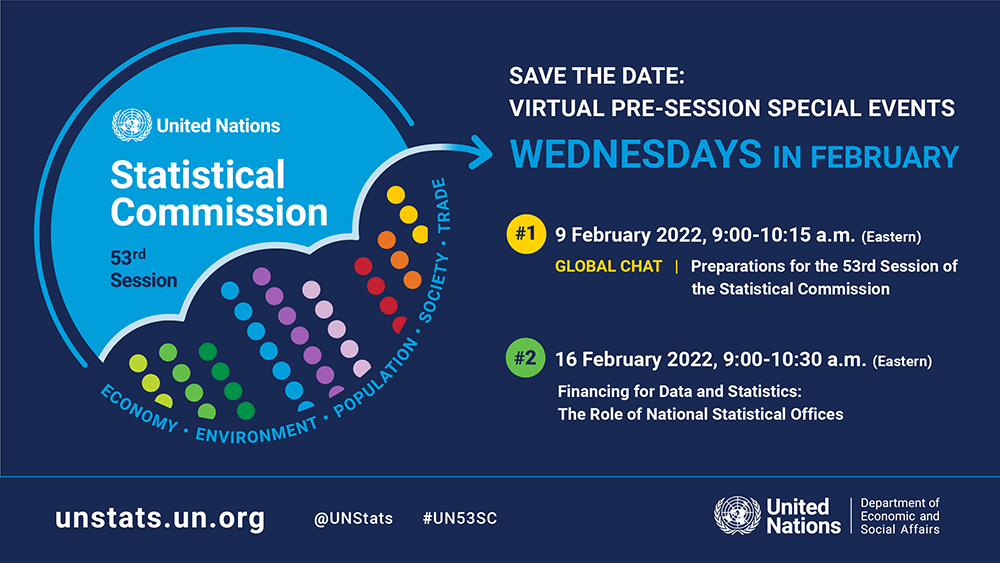 A series of more than 60 open side-events and meetings related to the 53rd Session of the United Nations Statistical Commission is taking place between 31 January and 14 March 2022. Visit the side events calendar to find out how to register.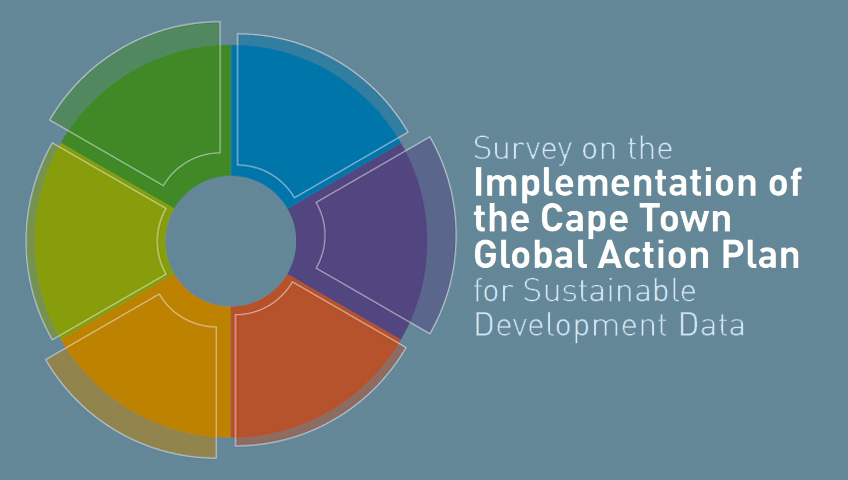 3 February 2022 - The report of the Survey on the Implementation of the Cape Town Global Action Plan for Sustainable Development Data (CTGAP) informs, conducted in partnership between the Statistics Division of the Department of Economic and Social Affairs, the World Bank, and PARIS21, has been launched. Based on responses from over 100 National Statistical Offices, the report will inform further actions by decision makers and international partners to implement, monitor, and finance the CTGAP. more .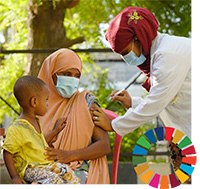 6 July 2021 - The Sustainable Development Goals Report 2021 reviews progress of the 2030 Agenda for Sustainable Development, using the latest available data and estimates to track global progress of the 17 Goals with in-depth analysis of selected indicators for each Goal. The report highlights the devastating impacts of COVID-19 on the SDGs and points out areas that require urgent and coordinated action. The report is prepared by UN DESA in collaboration with more than 50 international and regional organizations. Follow the launch live on 6 July at 12:30 pm EDT via webtv.un.org. here .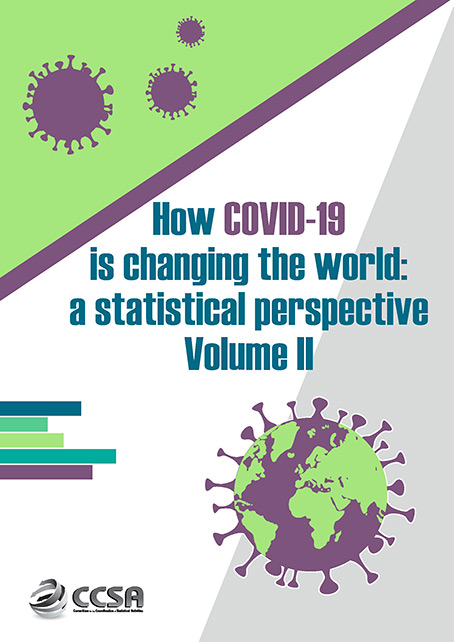 30 March 2021 - Volume III of the report published by the Committee of Coordination of Statistical Activities (CCSA) provides an updated snapshot of some of the latest information available on how COVID-19 is affecting different aspects of public and private life. The report is available here .
Meetings and events
Abu Dhabi, United Arab Emirates (hybrid) 23 - 25 August 2022
--Online event-- 22 June 2022
Rabat, Morocco 20 - 22 June 2022
--Online event-- 31 May 2022
--Online event-- 5 May 2022
--Online event-- 21 April 2022
--Online event-- 28 February - 12 April 2022
--Online event-- 5 April 2022
--Online event-- 24 March 2022
--Online event-- 31 January - 14 March 2022
--Online event-- 10 March 2022
--Online event-- 28 February - 2 March and 4 March 2022
--Online event-- 9 February 2022
--Online event-- 2 February 2022
--Online event-- 27 January - 1 February 2022
Dubai, United Arab Emirates and Virtual 25 - 27 January 2022
--Online event-- 12 - 13 January 2022
--Online event-- 10 - 11 January 2022
--Online event-- 15 - 17 December 2021
--Online event-- 16 December 2021
--Online event-- 15 December 2021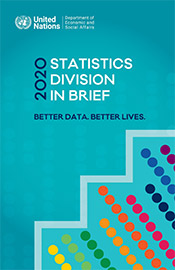 The United Nations Statistics Division is committed to the advancement of the global statistical system.
Read more