News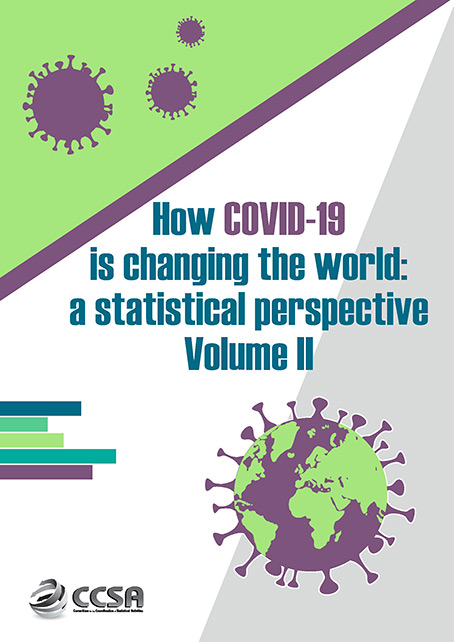 30 March 2021 - Volume III of the report published by the Committee of Coordination of Statistical Activities (CCSA) provides an updated snapshot of some of the latest information available on how COVID-19 is affecting different aspects of public and private life. The report is available here .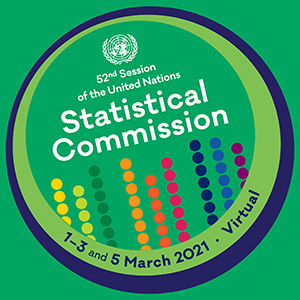 The 52nd session of the United Nations Statistical Commission will be held in a scaled down virtual format on 1 to 3 and 5 March 2021. Additional information can be found here.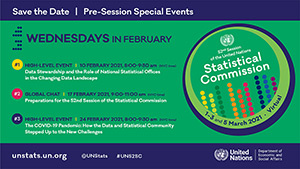 A series of more than 50 open side-events and meetings related to the 52nd Session of the United Nations Statistical Commission is taking place between 20 January and 11 March 2021. Visit the side events calendar to find out how to register.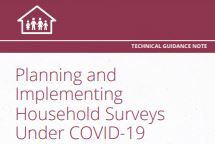 The Task Force on COVID-19 and Household Surveys of the Inter-Secretariat Working Group on Household Surveys has released new guidance on what to consider when planning to implement a face-to-face survey, partially or fully, during the continuing COVID-19 pandemic. Read more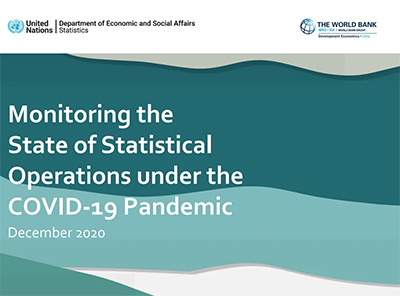 16 December 2020, The World Bank and the United Nations Statistical Division, in coordination with the five UN Regional Commissions, have launched the results of the third round of a global online survey on the impact of the COVID-19 crisis on national statistical offices and their response to it. Read more.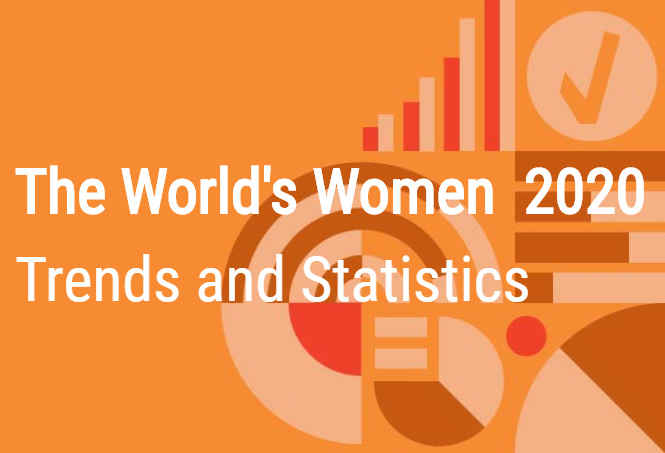 19 October 2020, The World's Women 2020: Trends and Statistics compiles 100 data stories that provide a snapshot of the state of gender equality worldwide. Presented on an interactive portal, the report analyses gender equality in six critical areas: population and families; health; education; economic empowerment and asset ownership; power and decision-making; and violence against women and the girl child as well as the impact of COVID-19.Read more.
19 October 2020. On World Statistics Day, UNSD launched the Global Network of Data Officers and Statisticians, a professional network that connects statisticians, data officers, and geospatial information experts around the world. The Network aims to help national governments build resilient and sustainable national data and information systems for the full implementation of the SDGs through collaboration, knowledge-sharing, networking, and technical support. To join the Global Network, please go to: http://yammer.com/unstats/.
Meetings and events
--Online event-- 23 - 24 June & 7 - 8 July 2021
--Online event-- 15 - 17 June 2021
--Online event-- 3 - 7 May 2021
--Online event-- 29 April 2021
--Online event-- 15 March - 23 April 2021
--Online event-- 15 March - 23 April 2021
--Online event-- 20 January - 26 March 2021
--Online event-- 1 - 3 and 5 March 2021
--Online event-- 9 - 12 February 2021
--Online event-- 9 - 11 December 2020
--Online event-- 3 - 4 & 7 December 2020
--Online event-- 1 - 4 December 2020
--Online event-- 10 - 19 November 2020
--Online event-- 9 - 12 November 2020
--Online event-- 9 - 11 November 2020
--Online event-- 21 September - 30 October 2020
--Online event-- 21 September - 30 October 2020
--Online event-- 19 - 21 October 2020
--Online event-- 23 June - 20 October 2020
--Online event-- 14 September 2020
--Online event-- 3 - 6 September 2020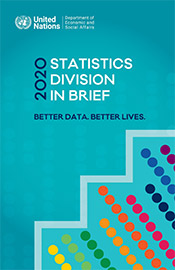 The United Nations Statistics Division is committed to the advancement of the global statistical system.
Read more