News

17 July 2017 - The Sustainable Development Goals Report 2017 reviews progress made towards the 17 Goals in the second year of implementation of the 2030 Agenda, supported by multiple charts and infographics.
New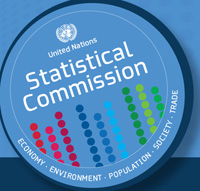 The 49th Session
of the Commission will be held in New York from 6‐9 March 2018.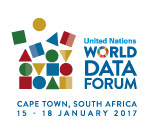 18 February 2017 - The first UN World Data Forum was hosted by Statistics South Africa from 15 to 18 January 2017 in Cape Town.
Meetings and events
Arusha, Tanzania 23 - 27 October 2017
Beirut, Lebanon 24 - 26 October 2017
Arusha, Tanzania 28 October 2017
Rome, Italy 30 - 31 October 2017
Rome, Italy 1 - 2 October 2017
OECD Conference Centre, Paris 15 - 16 January 2018
Manila, Philippines 4 - 6 October 2017
Addis Ababa, Ethiopia 2 - 5 October 2017
Havana, Cuba 25 - 28 September 2017
Chiba, Japan 25 - 27 September 2017
Seoul, Republic of Korea 25 - 27 September 2017
Geneva, Switzerland 25 September 2017
Beijing, China 13 - 15 September 2017
Suzhou, China 11 - 13 September 2017
New York, United States of America 6 - 8 September 2017