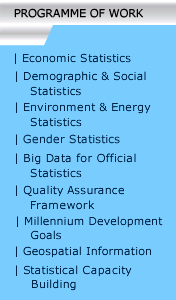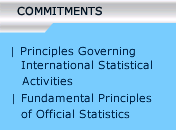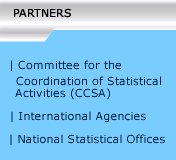 ---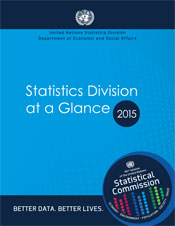 Latest UNSD Brochure:
Advancing the Global
Statistical System- UNSD's major work areas
and accomplishments
---
---
UNSD Questionnaires

or Data Requests
to be sent to countries
(2012-2013 Calendar)
---
World Statistics Day 2015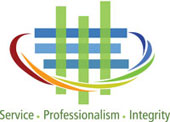 World Statistics Day, observed every five years, will be celebrated in 2015, building on the overwhelming success of the previous occasion in 2010.
WARNING - CONFIDENCE SCHEMES AND SCAMS
The United Nations Statistics Division is aware of various schemes being circulated via e-mail, Internet web sites, regular mail or facsimile, falsely stating that they are issued by or in association with the United Nations and/or its officials. These scams, which may seek to obtain money and/or personal details from the recipients of such correspondence, are fraudulent. more...
---
The Minimum Set of Gender Indicators is now available online



The Minimum Set was internationally agreed by the Inter-agency and Expert Group on Gender Statistics (IAEG-GS) in 2011 and by the UN Statistical Commission in 2013.... It presents 52 quantitative core indicators to monitor gender equality and 11 qualitative indicators covering national norms and laws on gender equality. more..

United Nations Statistical Commission



The 45th session of the Commission was held from 4 to 7 March 2014 at UN Headquarters in New York. more..

Upcoming Events

Recent Events†

24 - 26 March 2014 - Pretoria, South Africa
United Nations Regional Seminar on Promotion and Utilization of Census Results and on the revision of the Principles and Recommendations for Population and Housing Censuses

9 - 13 March 2014 - Muscat, Oman
Training for trainers on Energy Statistics and Balances in the Arab region

Latest Releases

The Handbook provides practical guidance on the calculation and allocation of the production of various types of financial services and issues related to the compilation of the financial account and balance sheets. It is a joint product of the United Nations Statistics Division and the European Central Bank to facilitate the implementation of the System of National Accounts, 2008.

Joint newsletter of the United Nations Statistics Division , the Statistical Office of the European Communities, the International Monetary Fund, the Organization for Economic Co-operation and Development, the United Nations Conference on Trade and Development, the World Trade Organization and the World Tourism Organization.

This publication provides an overview of the world trade and detailed information (with brief analytical text, summary tables and graphs) on the merchandise trade of 258 commodities in 2012.

This publication contains data for more than 230 countries or areas, including the reference year 2012. Tables presented include a world summary of selected demographic statistics, statistics on the size, distribution and trends in national populations, fertility, infant and maternal mortality, general mortality, nuptiality, etc.

This report presents data on total, female and male population counts from the most recent population census, population estimates and number and rates of vital events - births, deaths and infant deaths - for all the countries of the world.

Over 50 indicators have been collected from more than 20 international statistical sources and are presented in one-page profiles for 216 countries or areas of the world.
Friends of the Chair Group
Millennium Development Goals Report 2013
MDG Progress Chart 2013
UNSD on Twitter
Databases
Population & Housing Census